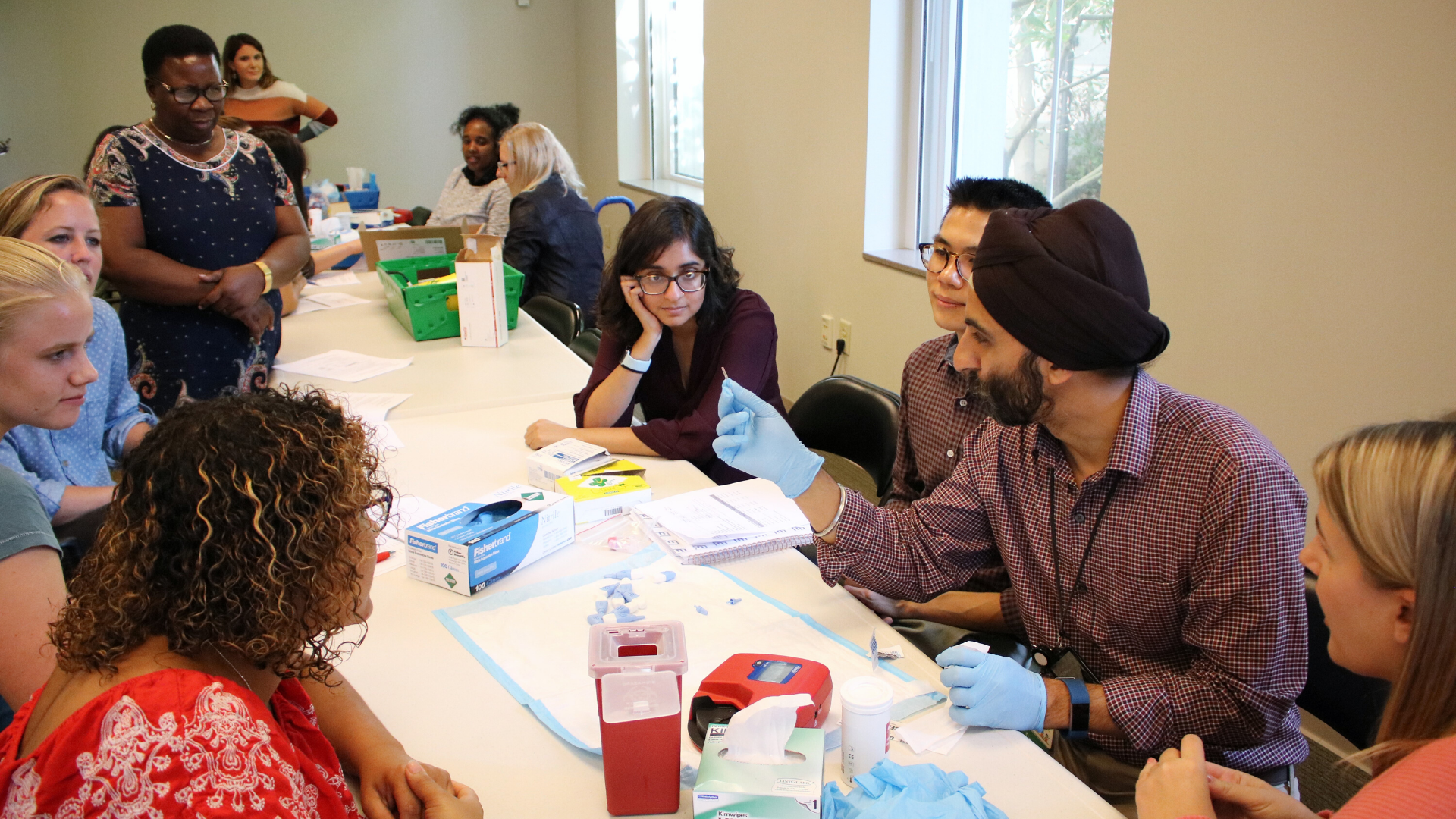 Global Health Courses
---
Clinical Perspectives in Global Health Course
Under Dr. Parminder Suchdev's direction, EGHI has developed the Clinical Perspectives in Global Health (CPGH) Course. Initiated in fall 2017 as a second-year elective for Emory University Medical School students, EGHI expanded this multidisciplinary and interprofessional course to include Nell Hodgson Woodruff School of Nursing and Emory College students minoring in global health in fall 2018.
The course introduces global health concepts to medical students during their pre-clinical years, and all students achieve core global health competencies through didactic sessions, skills workshops, and relevant clinical experiences. The course provides students with an introduction across these domains with an emphasis on global burden of disease, globalization of health and health care, ethics, and health equity. Read more about the CPGH course and stay tuned for the fall syllabus!
Emory Global Health Course Directory
EGHI developed the GH Courses @ Emory directory to provide students with a searchable listing of global health related courses and programs available at every school on campus. EGHI gathered this information from a variety of sources, including school websites and school course catalogues. The level of detail available from these different sources varies widely, but this resource is intended to be a "front door" for students to become more involved with the global health offerings across the University.
Please Note: This directory is best viewed in Google Chrome or Safari browser. Please switch to this browser if you encounter difficulties using Firefox or other browsers.
We hope you find this directory useful and welcome additions to this resource to improve students' experiences in global health at Emory. To request edits or additions, please send an email to globalfaculty@emory.edu.