2023 Global Health Institute Field Scholars
---
Field Scholars Awards Program, EGHI's longest-running student program, supports student field experiences and helps shape our global health leaders of tomorrow. Since 2008, more than 400 students have participated in this program with research partners in 57 countries.
EGHI funds global health research and field work to address the needs of underserved or vulnerable populations to improve health equity. While many funded projects focus on low- or middle-income countries, EGHI does consider project applications that help address health disparities and support health, safety, and security for communities in the United States.
Learn more about the application process, eligibility, team composition, and more.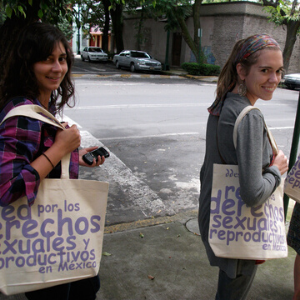 2022 Global Health Institute Field Scholars
Emory PIs: Roger Rochat and Anna Newton-Levinson (both RSPH)
Students: Emma Halper, RSPH; Hans-Kristof Nelson, RSPH; Jacqueline Holstein, RSPH; Trisha Sengupta, ECAS; Emily Penrose-Thompason, LGS/MDP; Ariana Barquero, UCIMED; Julieta Carnevale Carnevale, UCIMED
Partner Organization: Universidad de Ciencias Medicas
Project Summary: 
Costa Rica lacks information regarding care-seeking for unintended pregnancy, research on community attitudes toward abortion, and perceptions surrounding sexual and reproductive health (SRH) access. Lawmakers, researchers, and other stakeholders continue to use data from a 2007 study estimating the incidence of abortion in Costa Rica at 27,000 abortions in that year1 . From the 2021 EGHI study, we found some respondents don't believe abortion is a problem because of high contraceptive prevalence and free access to contraception. Research on these topics may be used to inform decision-makers, clinicians, advocates, and community members. The proposed study will focus on populations living in vulnerable situations as defined by the United Nations in the "Rings of Poverty" of San Jose2 . These neighborhoods are comprised of several vulnerable populations including the indigenous, refugee, and immigrant communities. La Carpio, for example, located west of San José, is marked by lack of basic services, poverty, and overcrowding. We propose a mixed-method study employing individual in-depth interviews (IDIs) and a low-cost anonymous quantitative SMS texting survey which will gather information on the perceptions of unintended pregnancy management, SRHR perceptions, and morbidity. The study will be guided by our partner organization UCIMED, Emory faculty advisors, and field advisor Ms. Fabiola Gamboa Ross. Data collection and fieldwork activities will occur over 8 weeks from May to July 2022 in San Jose, Costa Rica. Mixed methods analysis will be conducted by the EGHI team in Atlanta, in collaboration with team mentors.
Emory PIs: Helen Baker (SON)
Students: Madeleine Zeiler, RSPH; Agnes Arianto, ECAS; Layla Dhabaan; ECAS; Miraya Choudhury, ECAS; Samaia Hill, ECAS; Putri Nabila, Universita Pelita Harapan Medical School
Partner Organization: Jhpiego
Project Summary: 
This project will be a secondary analysis of qualitative data from the Postpregnancy Family Planning Choices in the Public and Private Sectors in Kenya and Indonesia study (https://gatesopenresearch.org/articles/4-89/v2). Researchers from Jhpiego found themes that emerged around the intersection of breastfeeding and contraception in qualitative interviews and focus group transcripts from postpartum individuals in the Postpregnancy Family Planning Choices in the Public and Private Sectors in Kenya and Indonesia study that were not explored in depth. The researchers at Jhpiego would like the EGHI field scholars team to explore these themes further and draft (a) manuscript(s) and develop documents including a PowerPoint slide deck and infographic sheets with findings from this secondary analysis. The researchers at Jhpiego would also like a teaching toolkit with recommendations for healthcare workers and breastfeeding people on how future postpartum family planning programs can integrate the support of breastfeeding, taking into consideration the concerns and questions found in this analysis. The students will also conduct interviews in Zoom with the Jhpiego field staff in Kenya and Indonesia to create two podcasts related to this research and analysis.
Emory PIs: David Greenky, Brittany Murray, Saria Hassan, Rebecca Philipsborn (all SOM)
Students: Kayleigh Nerhood, RSPH; Prachi Prasad, RSPH; Nicole Pozzo, ECAS; Emily Schoendorf, RSPH; Subada Soti, SOM/Medical Resident; Chidiebere Ugwu, MD, SOM/Medical Fellow
Partner Organization: Clarkston Ga Mayor's Office and Ethne Health
Project Summary: 
We have seen that when disaster unexpectedly strikes, under-resourced communities are the most vulnerable.1-3 The refugee community has unique needs regarding disaster preparedness, including susceptibility to the ill effects of climate change, a growing component of disasters, and previous personal experiences with disaster that can complicate preparedness efforts after relocation.4,5 The COVID-19 pandemic has further stretched resources in these communities, and disaster preparedness may not be prioritized over concerns such as obtaining work, caring for family, and accessing health care.2 Prior literature has focused on disaster preparedness in vulnerable communities including immigrants but there are currently gaps in research specifically on disaster preparedness in refugee communities.3,6,7 Based on semi-structured in-depth qualitative interviews with community stakeholders in Clarkson, GA, we will assess the current state of disaster preparedness for the local refugee population. Gathered information will be used to complete the United Nations Office for Disaster Risk Reduction's Making Cities Resilient 2030 scorecard and map out disaster preparedness resources available to the refugee and immigrant communities in Clarkston, GA. The work of this multidisciplinary field scholar project will serve as a basis to inform future projects to address identified gaps and barriers of disaster preparedness in the local refugee and immigrant community of Clarkston, GA.
The members of the research team willuse descriptive statistics to analyze differences in demographic and pediatric emergency department (PED) data among refugee and non-refugee patients during the study time period. Research members will assemble a coding team to perform a thematic analysisof the data from the qualitative interviews. Interview will continue until thematic saturation (the point where no new themes emerge) is reached. Members will also conduct a content analysis of legislative policies regarding healthcare resources for the refugee community. Along with the focus groups interviews, members of the research team and key stakeholders will identify gaps in resources the emerge from the data analysis and develop interventions. Results of this study will be presented in an abstract and manuscript for the purposes of publication in a peer-reviewed journal.
Team members: Risbhab Bhatt (Emory College) // Abhiram Manda (Emory College) // Yiyang Mei (Emory School of Law) // Jamie Gross Pattee (Rollins School of Public Health/Emory School of Medicine) // Joanna Yu (Emory College)
Emory PIs: Quyen Phan (SON)
Students: Parie Bhandari, RSPH; Alexandra Casison, RSPH; Nichole Noel, ECAS; Emily Ramos, NHWSON; David Wang, EUSOM
Partner Organization: CerviCusco
Project Summary: 
Breast cancer incidence and mortality rates continue to rise in the Andean region of Peru (Torres-Roman et al., 2020). In 2020, there were 6860 new cases of breast cancer in Peru with a crude mortality rate of 11.0 per 100,000 people, or 1,824 deaths (WHO, 2021). Breast cancer screenings allow early cancer detection and timely treatment. However, the percentage of women aged 40 and over who had a mammogram within the past 2 years in Peru is only 16.9% (Hernández-Vásquez, 2019) while that number in the United States is 65.9% (CDC, 2018). There is also a disparity in the rate of screening among the women in the Andean region (Soldan et al, 2008), in which the city of Cusco is situated. The proposed mixed-method study will focus on addressing breast cancer risks, symptoms, and early detection awareness among Peruvian women in the Andean region, in collaboration with CerviCusco, a local community-based, non-profit organization. A team of research assistants comprising of Emory students from the college, public health, nursing, and medicine will recruit 130 women through CerviCusco outreach efforts and social media. They will conduct a pre-post survey, using the Spanish version of Breast Cancer Awareness Measurement (Breast CAM), a survey that has been validated in cross-culture settings (Linsell et al., 2010; Rakkapao, et al., 2016; lL-Khasawneh, et al., 2016). The students will also develop a culturally and linguistically appropriate education video and flyer for use by CerviCusco, along with a five-question interview guide to evaluate their effectiveness in raising breast cancer awareness. 2. Project Objectives
Emory PIs: Subrasi Narasimhan (RSPH)
Students: Ilse Campos, RSPH; Denise Catbay, RSPH; Alyssa Milton, LGS/MDP; Shannon Stephens, RSPH; Aditi Wamorkar, ECAS; Kimberly Farquharson, University of Technology
Partner Organization: University of Technology, AIDS Healthcare Foundation
Project Summary: 
Since its emergence in late 2019, the novel coronavirus (SARS-CoV-2) has spread COVID-19 globally. In March 2020, the pandemic forced health systems in low- and middle-income countries to rapidly adopt measures to curb viral transmission. These measures had a negative effect on many nations' healthcare systems, leading to supply chain issues, workforce shortages, and increasing individual-level barriers to care.1,2 Since November 2021, over 80,000 confirmed cases have been documented in Jamaica, with a death rate of just over 2%. Sexual and reproductive health (SRH) services, and HIV/AIDS care are integral to robust health systems; however, in the wake of the pandemic changes in the delivery and adaptation of these services have not been fully documented. In Jamaica, a nation with an estimated contraceptive prevalence rate of 39.9%, restricted access to abortion care, and an HIV prevalence rate of 1.5%, even a small decline in SRH and HIV services could prove detrimental.3,4 This project will be a mixed-methods study to understand changes in SRH service delivery and HIV/AIDs care in Jamaica. The project will: 1) co-design and administer a health service and commodities survey directed to personnel working at multiple levels of service delivery and 2) conduct clinic stakeholder in-depth interviews to discuss responses to COVID-19 restrictions, challenges and opportunities in meeting SRH/HIV needs of populations, and changes in service delivery models and workforce since March 2020. The goal of the project is to generate healthcare data to improve SRH services and HIV/AIDS care in future pandemic response and emergency situations.
Emory PIs: Roger Rochat (RSPH)
Students: Netra Anand, RSPH; Gabrielle Jones, LGS/MDP; Stella Zhang, ECAS; Mauricio Ramos Cruz, Facultad de Medicina dela Universidad Autonoma de Mexico; Ana Raquel Chavez Solano, Instituto de Investigaciones Sociologicas de la Universidead Autonoma Beneto Juarez de Oaxaca
Partner Organization: Hospital Regional de Alta Especialdad de Oaxaca, Secretariat of Health; Universidad de Investigaciones-Universidad Autonoma Beneto Juarez de Oaxaca
Project Summary: 
In 2019, abortion was decriminalized in Oaxaca, Mexico; however, the number of legal abortions performed has steadily decreased since then, indicating that women may be encountering certain barriers to accessing safe and legal abortion services. The impact that the COVID-19 pandemic has had a severe impact on the delivery of healthcare services, including sexual and reproductive health services (Márquez 2022). More so, evidence suggests the disproportionate impact of health and economic crises on women, especially poor, indigenous and/or Black women (Kothari 2019). What is unclear, however, is how the pandemic and related mitigation measures may have contributed to a 25% decrease in the number of legal abortions performed in Mexico (Palomino 2020). Understanding the root cause(s) to this inflection in the data will be essential to address the gaps in the legal frameworks and healthcare systems that were designed to protect the lives of millions of women.
Emory PIs: Saria Hassan and Brittany Murray (SOM)
Students: Claire Lucia Castellano, EUSOM; Brendan Gray, EUSOM; Sophia Greenhoe, ECAS; Turkan Banu Karatas, EUSOM; Ishika Mukherjee, ECAS; Samantha Strelzer, RSPH
Partner Organization: Muhimbili National Hospital, Tanzania
Project Summary: 
As countries commit to achieving "Health for All," ensuring quality of care delivered is imperative. It is estimated that 5.7-8.4million deaths per year occur due to poor quality care in low-and-middle income countries (LMICs). Improving the quality of health care delivery in LMICs is therefore imperative; as such many health care facilities in LMICs have embarked on quality improvement (QI) initiatives. Little is known about implementation of QI programs in LMICs. This information would be important to inform the expansion of QI initiatives within and between LMICs. Our objective is to understand barriers and facilitators to QI programs in sub-Saharan Africa with the goal of creating generalizable knowledge that can inform QI initiatives in other countries and regions. We leverage the existing partnerships between Emory University and tertiary healthcare facilities in sub-Saharan Africa. Our focus is on a longstanding collaboration with Muhimbili National Hospital (MNH) in Tanzania where the faculty investigators have had a long-standing partnership to improve quality care. This is the first comprehensive assessment of the QI program at MNH and will inform administration, staff, providers, and funders on how to increase the efficiency and impact of QI projects. We also assess how QI is viewed in different countries in SsubSaharan Africa with the goal of determining similarities as well as differences that facilitate, or impede, QI progress. Results from this work will be shared with key stakeholders in Tanzania as well as the other institutions involved.
Past EGHI Field Scholar Awards
---
To learn about previous Field Scholar projects, please view our searchable database.
View Past Projects