2019 Global Health Institute Field Scholars
---
Our Field Scholars are students from across Emory University who have proposed innovative global learning projects that involve a partnership with local organizations in the country where they seek to conduct field work.
A list of the 2019 Field Scholars and their projects are found below. Please click on each project to learn about the scholars and their global health field experiences.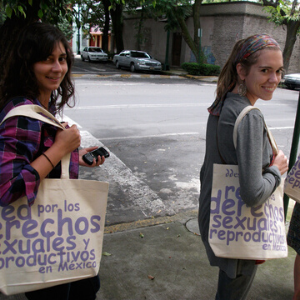 2019 Multidisciplinary Team Field Scholar Projects
This Field Scholars team traveled to Rwanda this summer in order to carry out, with close collaboration with the University of Rwanda, a research project exploring determinants of delayed first presentation to antenatal care. The Emory team consisted of Anjum Mandani (Rollins School of Public Health), Dhondup Tso King (Rollins School of Public Health), Amy Labib (Woodruff School of Nursing), and Alvera Abouseif (Emory College). Samuel Byringiro, a student as well as one of our Rwandan partners and co-investigators, represented the University of Rwanda College of Health Sciences.
The mixed-methods research study consisted of surveys as well as in-depth interviews with mothers that had given birth in the past 12 months at four different health centers within Gasabo district in Rwanda. While all team members worked collaboratively to develop instruments, train data collectors, develop data entry protocols, and enter data, various members led particular portions of the research process. Anjum led the efforts to collaboratively develop and revise the in-depth interview guide along with Rwandan collaborators, as well as the data cleaning process.
Dhondup led efforts to edit and revise the survey instrument before and after piloting the study and also spearheaded data cleaning with Anjum. Amy was responsible for support logistics at study sites, including managing flow of participants and reviewing data at two of the four sites for completeness. Alvera managed and tracked the research budget and monetary projections, and also reviewed data at two sites for completeness. Samuel was pivotal in helping review and clean data, and also helped collect data from surveys and conducted several interviews with participants.
Our data collectors and collaborators in Rwanda, which included nurses and midwives from the four health centers, as well as lecturers from the schools of nursing and health sciences at the University of Rwanda, were responsible for collecting data in Kinyarwanda, and helped translate data into English.
The PI for the project is Dr. Priscilla Hall, from the Emory School of Nursing. The team consisted of Grace Buchloh, a Global Health student at the Rollins School of Public Health, Erica Crosley, a dual degree MD/MPH student at Emory, and Jamica Zion, a Sociology PhD candidate at the Laney Graduate School. The EGHI team collaborated with two researchers in the School of Medicine at the University of Chile, and with the WHO/PAHO Collaborating Center for Midwifery in the Americas Universidad of Chile in Santiago, Chile. The EGHI student researchers conducted in-depth interviews with midwives, psychologists, social workers, and patients at one publicly funded, urban health center in Santiago, Chile, as part of a needs assessment seeking to understand how to better support patients who are experiencing intimate partner violence during pregnancy.
This past summer our team worked on the project "High Specialty Regional Hospital of Oaxaca, Minimization, Segregation, and Recycling of Non-Biological Waste," which took place in Oaxaca, Mexico. Our team members included Ambika Natarajan (Emory College, Emory University), Aracely Navarro (Rollins School of Public Health, Emory University), María Ana Meza Del Rio (Regional University of the Southeast of Oaxaca, Mexico) and Zenaida Martinez (High Specialty Regional Hospital of Oaxaca).  The main partner organization was the High Specialty Regional Hospital of Oaxaca.  The initial aim of this project was to create a study that would evaluate the hospital workers' knowledge about recycling and its importance. There would consist of a pre-evaluation, an educative intervention with a video about recycling, and a post evaluation to assess how the overall perception on recycling had changed. The study would ideally be published, and be a valuable resource for other hospitals in Latin America to use. However, it soon became clear that we did not have enough background or resources to conduct this type of study. There was no infrastructure in place to actually have a recycling program at the hospital and thus the educational intervention would have been untimely. Additionally, the hospital lacked sufficient records of the quantity of waste being produced. Our roles in this project changed to more of an evaluation and data gathering to see if a recycling program could be feasible and if so how it could be achieved.
Aracely's role in this project was to create an educational video that would inform the hospital workers about the environmental health importance of recycling and why they should participate. She also aided with translating documents and translating for the group. In addition, she also aided with the development of survey questions and planning for  educational interventions that could take place at a later time in the project. Ambika's role changed throughout the project. Her main work included researching similar case studies in Spanish-Speaking countries, attending meetings at the hospital that addressed the feasibility of a recycling program, writing a report on the team's suggestions for the hospital to implement a sustainability program, and creating a video on glass waste management. Additionally, she looked for sources of funding and the contact information of private recycling companies and reached out to representatives. María Ana's role was to create and test the survey and conduct statistical analysis regarding the accuracy of the survey. In addition, she also took the lead with organizing various meetings with the hospital and other organizations. She attended meetings at the hospital with the rest of the team. As the goal of the project changed, María Ana also worked on drafting an official sustainability plan for the hospital.
We proposed an 8-week study with our collaborators at Station d'Innovation Aquacole (SIA) in which we assessed the feasibility, local interest, and potential benefits of integrating  
Azolla 
into agricultural practices in villages in northern Senegal. Our objectives were to quantify the distribution and productivity of 
Azolla
 populations, understand the relationship between  
Azolla
 and vectors of human pathogens, understand farming practices, and evaluate the efficacy of  
Azolla

 
supplementation of tilapia feed. All team members were heavily involved in all aspects of the project; however, Arielle, Moussa, Ashley, and Papa, led efforts in administering and transcribing interview data, Xorla and Meredith led efforts in collecting ecological sampling, and Abou conducted all fish diet experiments.
Become a 2021 Field Scholar
If you are interested in applying for a Field Scholars Award, please click the button below to review our application guidelines.
Past EGHI Field Scholar Awards
To learn about previous Field Scholar projects, please view our searchable database.