Emory Morningside Global Health Case Competition Addresses Challenges of COVID-19 Vaccine Distribution, Hesitancy, and Equity
---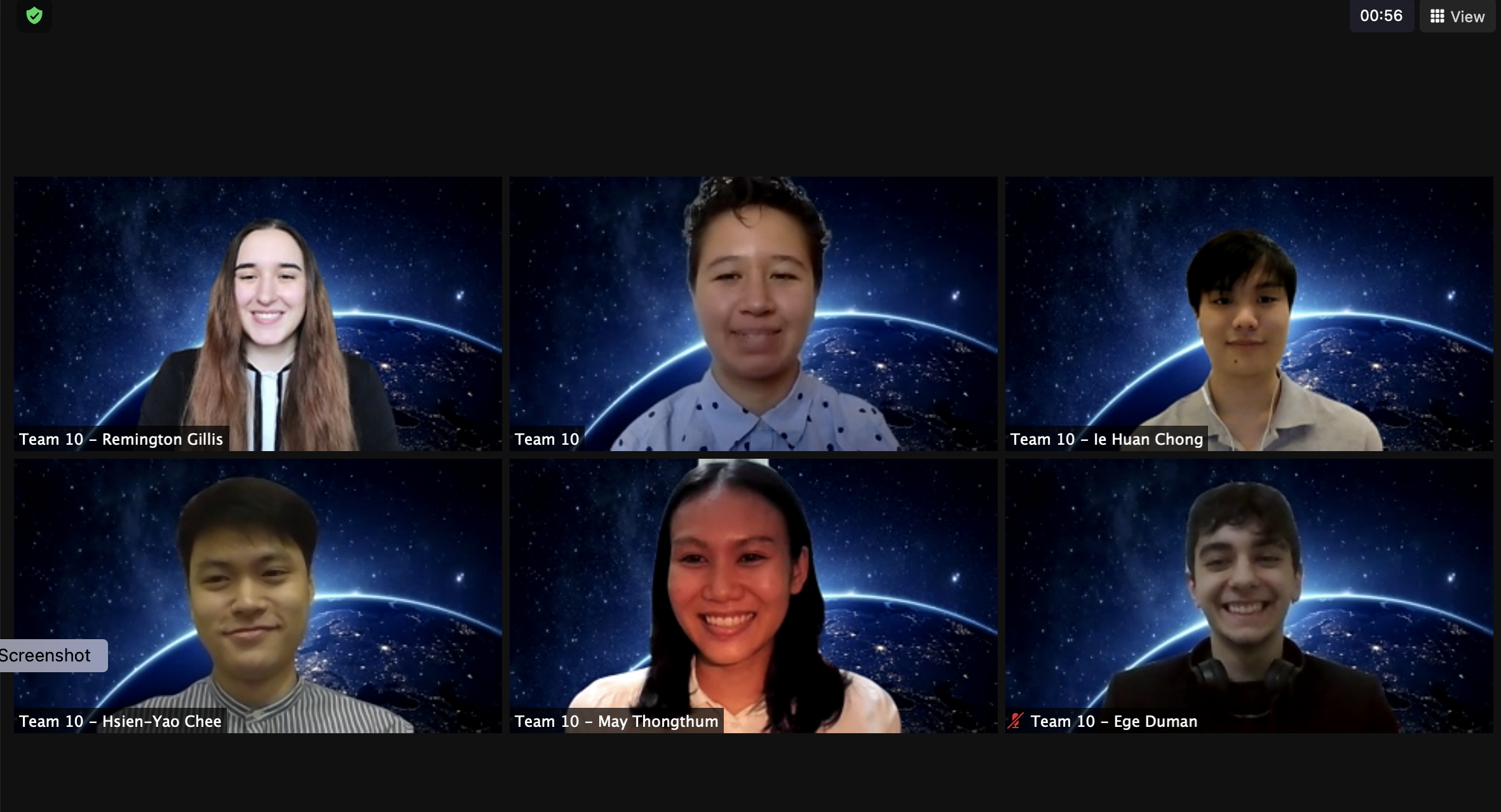 The Emory Global Health Institute's (EGHI) 2021 Emory Morningside Global Health Case Competition challenged 52 multidisciplinary student teams to develop COVID-19 vaccination programs that address the challenges of vaccine distribution, hesitancy, and equity. The teams represented universities from 15 countries and six continents. 
This year's timely case challenge asked student teams to design a country-wide vaccination program for one of four countries: Bangladesh, Brazil, Japan, or Nigeria. Teams were tasked with improving the public's perception of COVID-19 vaccines and ensuring that vaccines were adequately and appropriately distributed and administered to the public. 
Duke Kunshan University, in Jiangsu, China, won the first-place Marcus Foundation Prize,of $6,000. Team members included Hsien Yao Chee, Ie Huan Chong, Ege Kaan Duman, Remington Gillis, Thanaporn (May) Thongthum, and Sage Wyatt. The team designed a vaccination program that prioritized at-risk communities in Bangladesh such as Rohingya refugees and people with comorbidities, while also ensuring vaccination of the poorest members of the country's population through a multi-channel and multi-population-level outreach campaign.
"This competition illustrated that solving global health issues in the real world context certainly necessitates interdisciplinary, cross-sectoral collaborations, regardless of local, national, or global level. Participating in this competition with a truly interdisciplinary team has shown me that we need a wide range of knowledge and skills to tackle global health. In the light of the COVID-19 era, this assertion could never be more compelling," says Thanaporn (May) Thongthum, a member of the winning team.
"Acting as a judge in Emory's case competition reinforced some observations that come from working at the global level at WHO. The best hopes for tackling today's incredibly complex and difficult global issues are diverse teams of people, who can come from anywhere, working together towards a common goal. I saw that diversity, vitality and purpose in the many teams who participated and it was great and reassuring," says Keiji Fukuda, Director and Clinical Professor at the School of Public Health of The University of Hong Kong.
This competition's other top placing teams were Yeshiva University/Einstein/CUNY (second place), the University of Pittsburgh (third place), Penn State University (fourth place), Brown University (fifth place), and the University of Texas Southwestern (sixth place). Honorable Mention awards went to the University of Lagos (Nigeria), the University of Minnesota, Universidad de los Andes (Colombia), and the University of Notre Dame.
EGHI began hosting global health case competitions for Emory students in 2009 and expanded the competition to include international universities in 2012. Prior to 2021, EGHI hosted 30 university teams during its annual international global health case competition.
"What began as a modest intramural event, has now grown to include over 50 universities representing six continents," said Phil Jacobs. "The Emory Morningside case competition highlights the importance of public health in our increasingly interconnected world, and the participation of so many international universities helps spread that message around the world," says Phil Jacobs, Founding Partner at Pendleton Consulting Group.
"Emory students brought the idea of the global health case competition to us in 2009, and since then we have expanded the program to include both more Emory students in our annual intramural event and more teams from universities located across the world in our Emory Morningside Global Health Case Competition. One of the silver linings of conducting the competition virtually this year was our ability to increase the number of university teams we host by 73%, with many more universities from low- and middle-income countries participating," said Rebecca Baggett, Director of Student Programs at EGHI.
A funding partnership with the Morningside Foundation and a grant from the Marcus Foundation will make EGHI's ability to host more universities possible going forward.
"Thanks to the Morningside Foundation's and the Marcus Foundation's support, we will continue to think of ways to expand our reach and include even more universities in our Emory Morningside Global Health Case Competition so that it continues to be a truly global program that brings together students from around the world to solve critical global health challenges," says Jeffrey P. Koplan, Vice President for Global Health at Emory.
Share This Story