Pamela Redmon, MPH
Chief Operating Officer, Emory Global Health Institute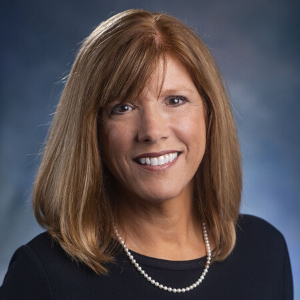 Pamela Redmon is the Emory Global Health Institute's Chief Operating Officer. In this role, Ms. Redmon manages the business and administrative operations of EGHI, along with the implementation of strategic programmatic activities.
Previously, Ms. Redmon was Administrative Director for the Tobacco Centers for Regulatory Science at Georgia State University. The Center research focuses on understanding the human and economic factors that contribute to decision-making regarding the use of tobacco products. Ms. Redmon was responsible for the management and oversight of the Center, including ensuring attainment of Center objectives; providing general management and oversight; facilitating Leadership Team, Advisory Board, and consultant activities; providing financial and personnel management and oversight; directing delivery of effective internal and external communication strategies; and overseeing the evaluation of the Center.
Ms. Redmon was also the Executive Director of the China Tobacco Control Partnership. Prior to leading the partnership's efforts, she was the Executive Director of the Tobacco Technical Assistance Consortium (TTAC). She successfully led the TTAC to a credible and sustainable position as the recognized training and technical assistance provider for the national tobacco control movement. During her tenure at TTAC, Pamela also secured seed funding to establish a partner organization called the Diabetes Training and Technical Assistance Center (DTTAC) to provide training and technical services in the area of diabetes. Prior to leading TTAC, she served as TTAC's Director of Evaluation & Information Services.
Ms. Redmon holds a Bachelor of Science degree in nursing from Clemson University. Her nursing experiences include staff nurse in critical and coronary care units and as a cardiac rehabilitation specialist.  She also served as clinical nurse manager for NIH-funded cardiology and electrophysiology research prior to securing a Master of Public Health from Emory University's Rollins School of Public Health.